Stop wasting your time looking for the fastest & best Amazon repricer, because all of them advertise that. Before you even dive into the details, let me say that Aura offers a 15 day trial where you can experience the speed for yourself. Yeah, one can say a lot about themselves or others, but experiencing it for yourself is where you'll make the decision for yourself. What concludes if the repricer is the "fastest" anyways? Wait, are you actually aware of what an Amazon repricer should do? If you're even questioning that slightly, let's familiarize ourselves with that repricer as a tool. Yes, you know it's for Amazon sellers and it has something to do with automating the pricing process and ends with the Buy Box. I mean you know at least that, right? Heck, I'm not going to risk it. Let's start from the beginning.
How an Amazon Repricer Works
If you find yourself manually repricing your products, then keep reading. I mean if you ever lowered or increased your price, why did you do it? "To get more sales, duh!" Ya, but the Buy Box. Were you awarded? How long did you stay in there for on average? Who did you lose it to? Why? Your competitor is probably using a repricer. Sets the min and max prices and the repricer gets to work. Constantly monitors the competition and changes the price accordingly. Well, Aura does all that but faster and smarter with amazon auto pricing‌‌. First, it can detect a price change faster and then push the change faster. The entire process taking 1-2 minutes on average while the leading competitor takes 15 minutes. Here's the dashboard of this repricer: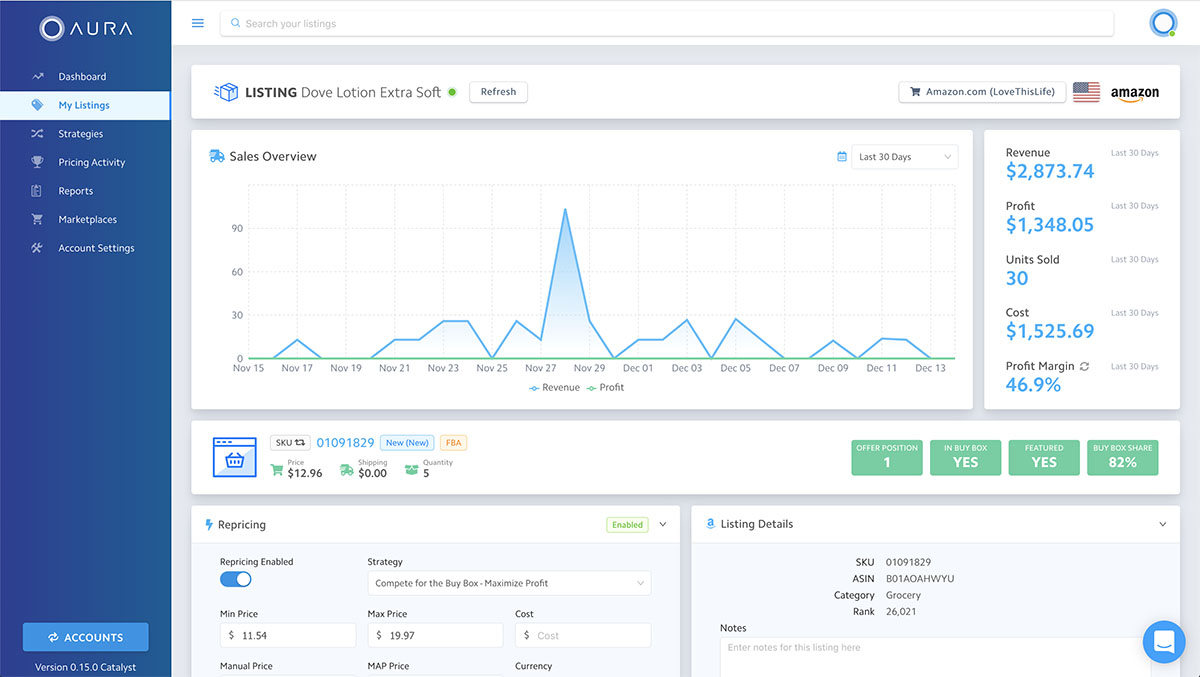 Ah, it just looks better and better every time I look at it. Ready-to-go out of the box. Connect your Amazon seller account and just look at those profits rise from the dashboard. The beta users were reporting 65% increase in sales from the first week. If that's not believable, go read it from them directly at the Amazon FBA Wholesale Facebook group. You got newbies, pros, myself, James Yanyuk, everyone in there. Do you know who that is? James Yanyuk… THE genius who made Aura. Gave birth to it. Coded it from scratch. This guy: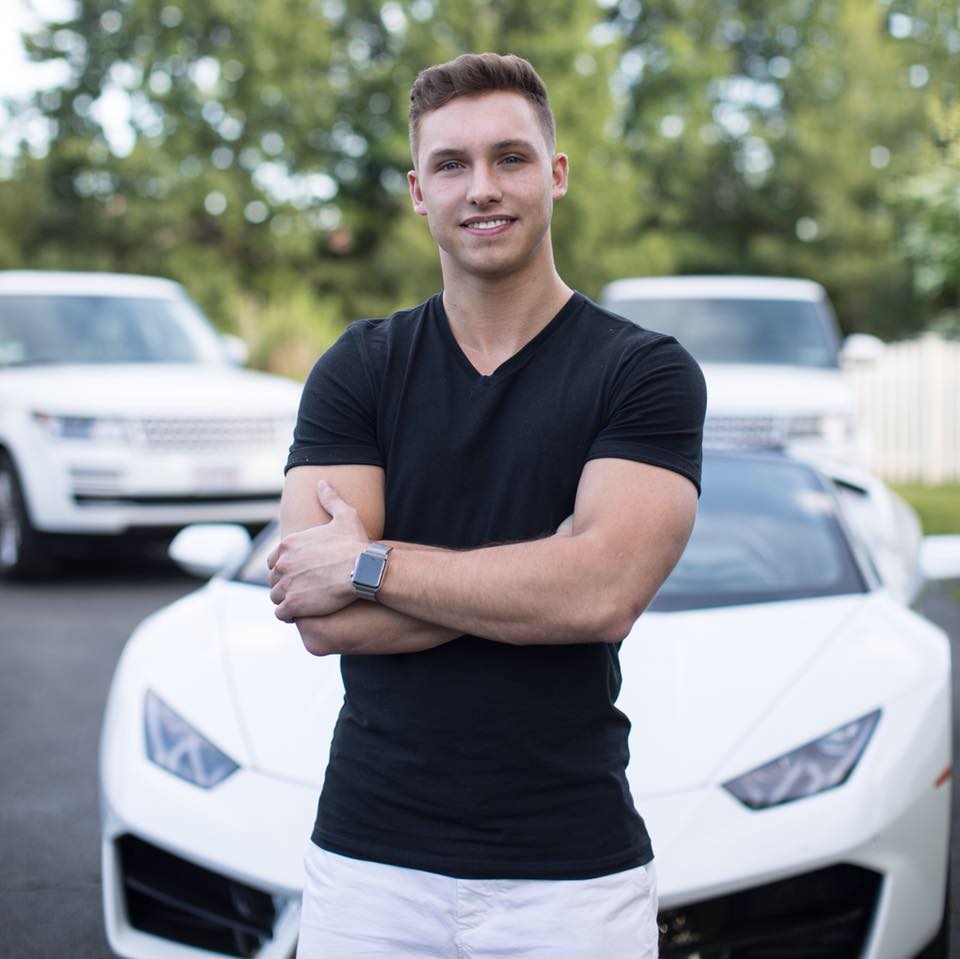 Not gonna talk about him right now, but you go and read up on him here: James Yanyuk.
Aura – Fastest Amazon Repricer
Aura is it. Hands down. Go sign up for FREE > goaura.com