If you're here, you know about Aura Amazon Repricer or maybe even using it! It's the AI-based FBA repricing software that gets you in the Buy Box and helps you stay there. It's the ninja of all repricers and those are not my words. Everyone is switching to it, every forum and group is buzzing about it, the competition isn't even competition anymore and a whole lot of more Amazon FBA sellers are selling more. It's crazy how big Aura has become in less than a month of its release. A start up James Yanyuk thought would takes months to gain attention is now the top repricer on the market. The getting started video is right here, but of course you have to sign up (q5 day free trial) before you can follow it. Do that here: goaura.com
Then, watch the how-to video!
Win the Buy Box
The whole point of this badass amazon pricing tool is for you to win the Buy Box and stay there. This thing is insane in doing that. There is so much going on in the background of Aura that if you just knew, you'd go crazy. With near real-time analytics of all competition and repricing as fast as 1 minute. How? Well, AI. That stands for Artificial Intelligence. Aura runs on it. It's the most advanced form of computing available to man-kind and the automated software just gets smarter and smarter with time. Eventually, it will outsmart you, take your business over and you will work for it… Luckily, we left that code out so humanity can still co-exist. Don't worry, you will be fine. That code of Aura was targeted to take our your competition. The Buy Box belongs to you and you only. Aura is the Alpha of all repricers. Though it wasn't the first repricer made, it was the first one that didn't price your listings down to $0.01 nor put them out of stock and closed all support lines or had to rebrand for no reason. Too much? They deserve it. Now let's talk about the creator of this beast. His nameth is james Yanyuk.
Who is James Yanyuk?
Who is James Yanyuk? Only the genius who codes for fun, dreams in code and is probably an alien. Take a hard good look at him: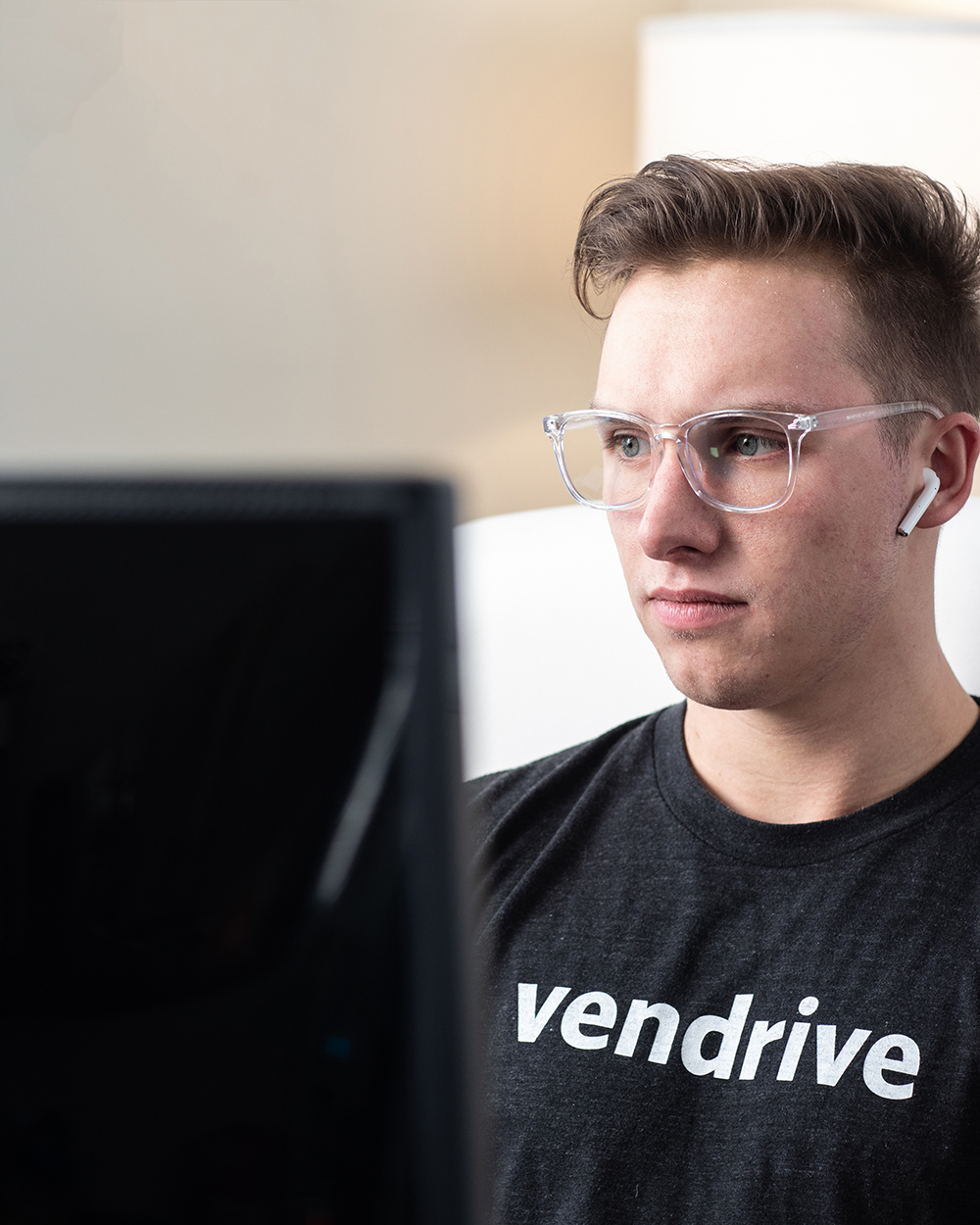 That's him nerding behind his computer that was responsible for giving birth to Aura, the Amazon Repricer software you will use. The only repricer you will use. Aura is the only repricer in the world. Close your eyes and let everything around you disappear. Breath in. Breath out. Say Aura. Go on goaura.com
Sign up.