The big comparison in the Amazon Repricer world (is Informed vs. Aura. My honest outlook is that the two shouldn't even be compared. I mean Informed was around for longer and more people know about it, but that's it. Literally. It is a very basic software that is simply programmed to do basic repricing and you pay monthly for something over and over to get the same results. Not worth it! Aura is the only repricer powered by machine learning or Artificial Intelligence and that's something that makes Aura the fastest, most powerful and efficient repricer. This is Aura's launch video:
Repricing Performance
Any Amazon FBA seller looks for performance in a repricer. But what does performance actually consist of in this Amazon software? Well, personally I think just that. Speed is what would correspond to performance in this case and how many SKU's it can handle and then all shaken up and sales at the end. Informed uses a very outdated infrastructure while Aura is built on AI which is the latest and greatest in the industry. It's literally rocket science in this scenario of what happens behind the scenes. However, the best way to experience this performance is to actually use the repricer and see the results.
Repricer Price
Again, Aura takes the prize in terms of price. Informed talks a lot with a lot of check marks next to the more expensive tiers, while Aura offers a monthly plan with everything or an annual plan with everything plus a discount. No limits, no gimmicks, just the best version of the best software available. So when everything is about money, Aura will make more of it for you for a lot less.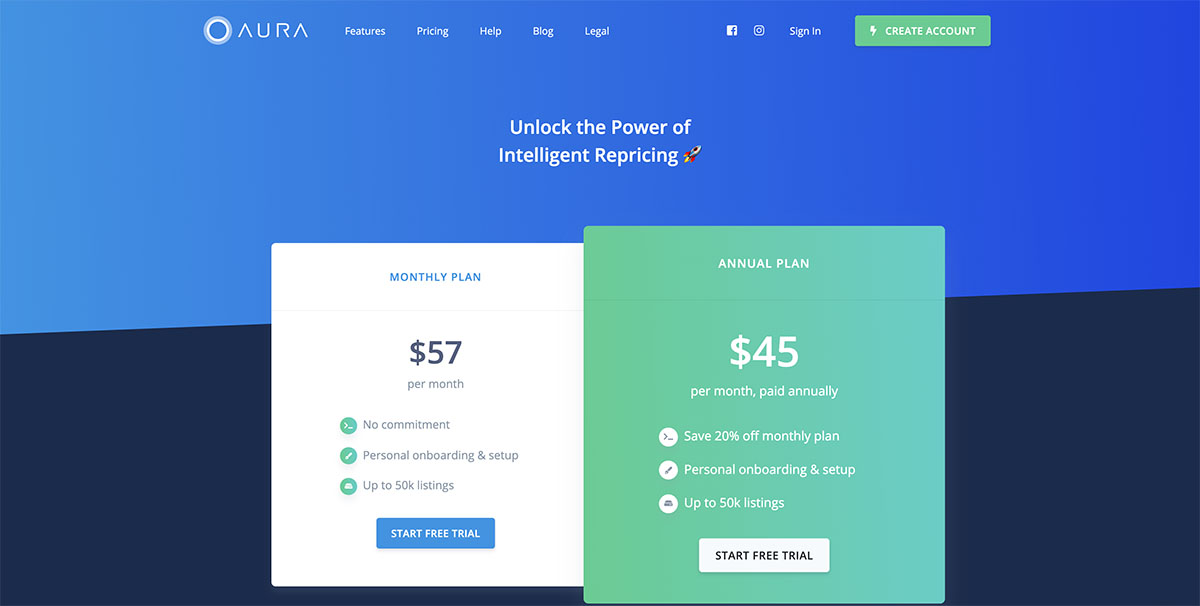 Support for Amazon Sellers
Aura is new while Informed has been around under the name Appeagle. So far, anyone that used Aura only raves about the software. They are new and are probably not as big at the moment, so we'll have to see how that goes in a little bit. Informed does not have the best support and customers don't exactly come first in the business. First, there was a dramatic price increase and then they dropped the ball on any human interaction. Most of the time you are talking to a robot when you need help.