Everyone uses InventoryLab, but Aura Amazon Repricer? Now that's new! The inventory management software, commonly referred to simply as "IL", sent a cool little announcement email to their users. I was one of them: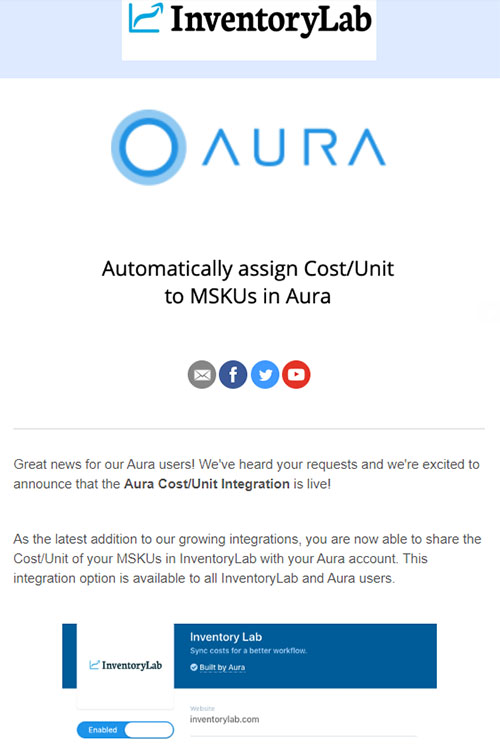 To those of you that do know of InventoryLab, though if you're an Amazon FBA seller there shouldn't be any, let me say a word or two about them. The cloud-based software offers innovative solutions that helps Amazon sellers research products, manage inventory and analyze anything and everything that has to do with numbers. The subscription starts at $49/mo and offers an application such as "Stratify" and "Scoutify" that is compatible with mobile devices. You can learn more about InventoryLab on their website.
Aura – Amazon Repricer
So now back to Aura, the Amazon repricer. What does it do? And more importantly, what does InventoryLab have to do with it? By the self-explanatory name "repricer" it is a repricing software. An automated software that prices your product SKU's in accordance to your settings while analyzing other products. All for what? You may ask, and the answer of course is the BUY BOX. Becoming Buy Box eligible and then winning it and then staying there is ultimately the goal of any Amazon seller. Your sales skyrocket and with that of course the profits. But don't get ahead of yourself, Aura does a lot more than that and it's important to understand what this Amazon repricer does compared to others. First thing's first, the foundation.
Where did Aura Repricing Software Come From?
Aura Repricer was developed by a successful Amazon FBA seller James Yanyuk. A young fella with a brain on his head that is mighty fine. While in college, James was hustling moving products and trying to land the best supplier for a good profit. One day when he was lowering the price on of his products, he realized that within 15 minutes his top competitor lowered his. He then lowered his price again only to see his competitor do the same! This was the first time James realized that there has to be a higher power behind this. After some quick research, James Yanyuk discovered the existence and importance of repricers. After even more extensive research, James signed up for a repricer that was raved by thousands as the best one. After using it for a few months, he realized the potential he had and the need within the industry. That's when he got to work on what is now known as Aura!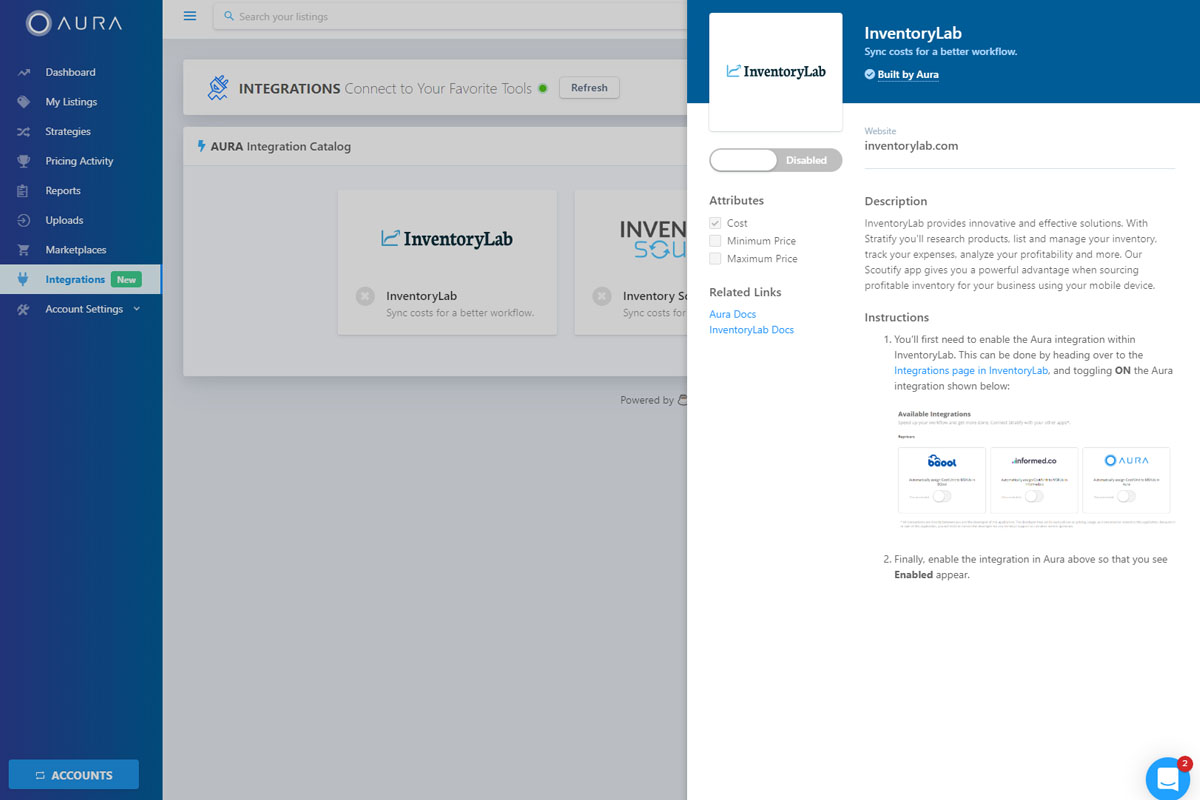 This news is huge to both Aura users and IL, but if you're an FBA seller who recently learned about repricing software and regardless whether or not you're using InventoryLab, this integration makes Aura that much better! For your path to owning the Amazon Buy Box, sign up for Aura free on goaura.com