When one searches for the cheapest Amazon repricer tool, performance and reliability will usually be absent. But not with Aura. While cheapest may be the word to describe the automated AI software, but not for long and without compromise. Before we jump into the details, take a quick glance at this facebook comment from a user who used many other Amazon repricing software on the market: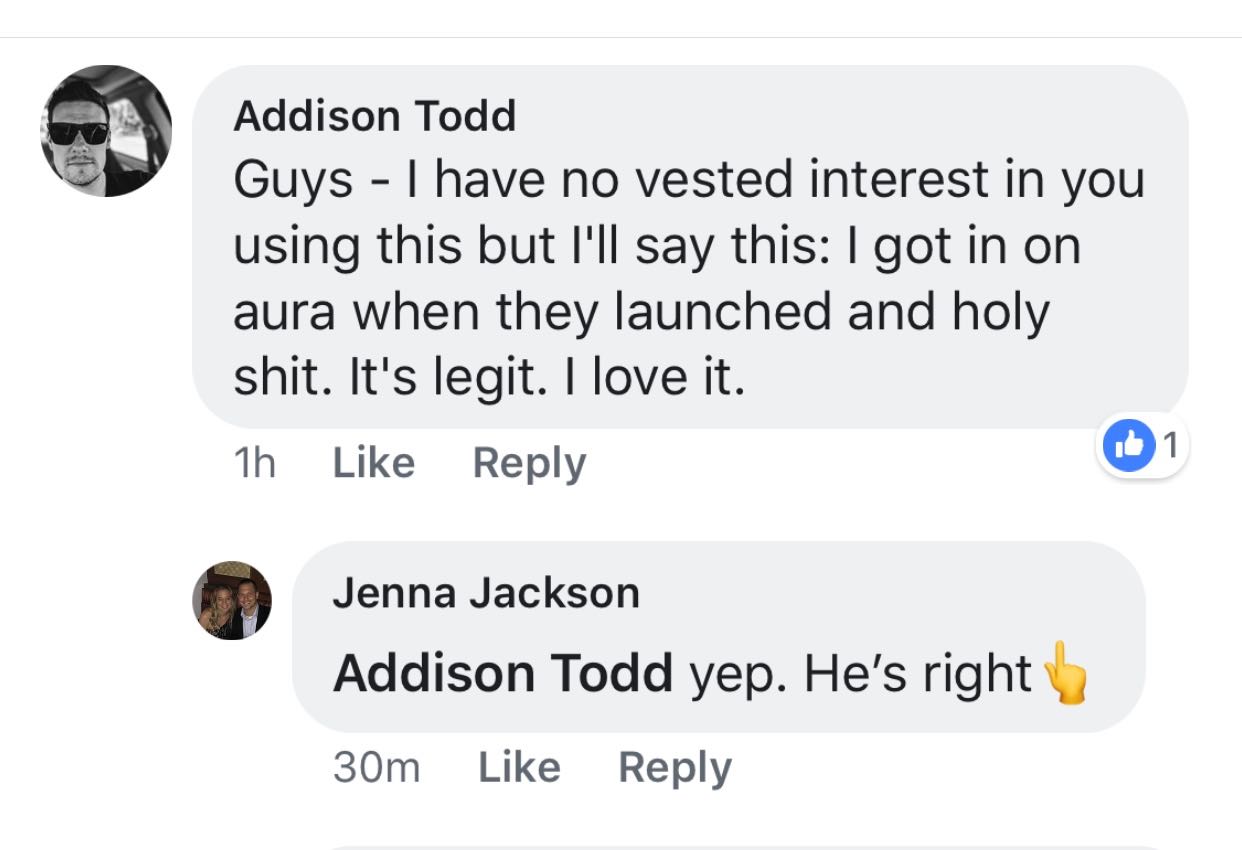 So what demands a need for a repricer if you're an Amazon FBA seller? Well, even if you find yourself putting in a minute changing the price, you're in for a surprise. A good Amazon repricer will scale your business and open opportunities. A cheap Amazon repricer won't put a strain on your cashflow and the extra money coming in will cover it. So why does Aura come with a cheap price but offers so much? Wait, you didn't know? It's AI-based!
Amazon Buy Box Domination
Your end goal is that money, but the path is the Buy Box. The golden ticket of Amazon that will help you reel those sales in. You already know that, but why aren't you crushing your competition? Why aren't you dominating the Buy Box? You're scared. Why? If this was a fearful act, there wouldn't be any positive comments describing the software. Let Aura's AI learning do the work for you wherever you are so you can focus on staying afloat with inventory and keeping up with the demand. There really is no rocket science to it! The price changes based on your specifications and you sell by owning the Buy Box. Any questions? Didn't think so.
About James Yanyuk – The Creator
James started as an Amazon FBA seller – Berkshire Trade while studying computer science in UMass. Being the tech brain he was, Yanyuk demanded more and more software to complete various tasks for him. While the business grew, so did the demand. Unfortunately the available software that was coded to assist failed to do many tasks James needed. One of them being an automated repricer. So of course, he decided to build his own. That's how Aura was born!
Start Your Free Trial with Aura
Nothing is better the cheap except Free! And that's exactly what you pay to test drive this beast. With a 14 day trial, this gives you more than enough time to not only learn how to use the already easy-to-use to software, but feel the profits. Good profits. This will show you that not only will your business grow substantially, but your additional profits will pay for the software ten folds! In fact, they might even cover those new wheels you were eyeing. A Porsche? Lamborghini? Hurry up and sign up: https://app.goaura.com/signup